Αυτή η εκδήλωση έχει τελειώσει.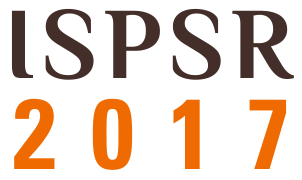 30th International Symposium on Pediatric Surgical Research and update on newborn surgery
8 Σεπτεμβρίου 2017

-

10 Σεπτεμβρίου 2017
Δείτε το website: ispsr2017.com για περισσότερες πληροφορίες.
Dear Colleagues and Friends,
It gives us great pleasure to invite you to participate in the 30th International Symposium on Pediatric Surgical Research with an Update on Newborn Surgery, to be held at the Lalit Hotel, Connaught Place, New Delhi, India from September 8-10, 2017. The Connaught Place, is the main Business District of Delhi.
Delhi, a true megapolis city with over 16 million population, is well known for its history, culture and cuisine. Presently, the city blends the ancient history with the modern architecture with high rise buildings, green and wide avenues and the ever bustling traffic. Over 60 international airlines connect Delhi with the World. New Metro connects the international airport to the city. Hotel is located right on the metro.
The apex research International meeting will be attended by the galaxy of International experts and their fellows.
During the meeting, there would be free papers, video and poster displays. The meeting would have state of the art lectures, Round Table meets and Symposia on various subjects. There would also be theme discussions on the relevant clinical subjects, specially in the fields of TEF, Atresia, ARM, Abdominal wall defects, Hirschsprung's disease, esophageal replacement, Neonatal laparoscopy, VUR, Urogenital surgery, Antenatal PUJO and Obstructive uropathy.
The meeting will provide the opportunity to the Pediatric surgeons, Urologists, Oncologists and the basic Researchers (Biophysics, Biotechnolgy, Biochemistry and Bioengineering) to share their experiences and learn the most recent advances in the field of stem cell research, Tissue engineering, Cell apoptosis, Cell biology, Cancer Research and the current trends in the diagnosis and management of various disorders seen in Pediatric surgery and medicine.
I hope the International Symposium through both formal sessions and informal gatherings, will provide a wonderful platform and the opportunity for pediatric surgeons and basic scientists to have a fruitful exchange of ideas and generate new research collaborations.
Weather in Delhi would be quite pleasant in September after the monsoons have receded. Evenings would be filled with Indian classical music, traditional dances and live bands. Delegates can also enjoy the elephant and camel rides or the day trip to see the Taj Mahal in Agra. The accompanying persons can enjoy shopping, visit to the old and the New Delhi touristic places, the National Museum, ancient temples, monuments and also learn the art of meditation, yoga, adornment, Henna Application, Sari tying from the experts. There would also be customized post congress "visa_information.html" to visit Agra, Jaipur, Khajurahu, Goa, Kerala and other places to suit one's own itinerary.
The organizers would endeavor to make your visit special, memorable and scientifically fruitful. We invite you and your family to New Delhi in September 2017.